It's 2017, but thousands in north GA don't have access to reliable internet
Nov 21, 2017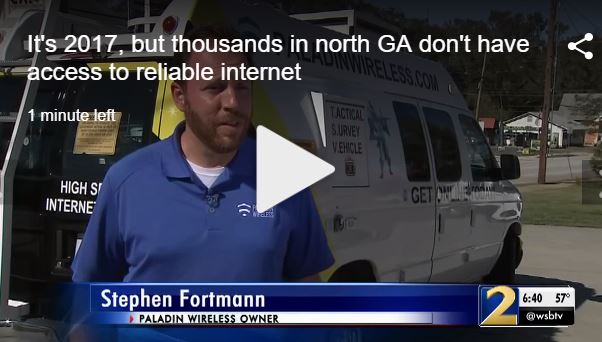 It's something many of us take for granted.
From the kids' homework to Neflix to working from home, the internet is a necessity of modern life.
But tens of thousands of people in north Georgia, not too far from Atlanta, still don't have access to reliable internet service.
We're not talking about people living deep in the mountains, but people who are less than an hour long drive from our midtown Atlanta studios.